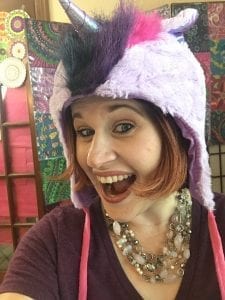 Rayven Monique here with my newest package of 80 Direct Sales Articles.
I'd love your partnership in sharing this offer with others!
50% Commission 
Your Affiliate Link:
https://promotingdirectsales.com/members/aff/go/USERNAME?i=115
Replace USERNAME with your username.
(Not an affiliate yet? Apply to our program here: https://promotingdirectsales.com/affiliate-tools)
80 White Label Rights Blog Articles $17!
Regular Price For Package is $47
Have Your Users Use Coupon Code
BLOG30
For $30 Off, Making Package $17
This package contains video training to watch online, a follow-along presentation workbook, and templates for users to print themselves.
Email Swipes:
Email #1: 
Subject: 80 Done for You Direct Sales Consultants Blog Post Articles!
BODY:
As a busy direct sales consultant with your hands full following up with leads, training your team, leading party demonstrations, and more the last thing on your mind is probably content creation.
But posting blog posts is an excellent way to drive traffic to your site and share your business. When you have helpful, useful information for your community they are more likely to take notice than if you're just trying to sell them one more thing.
Of course, creating that content for a blog post can be time consuming (or expensive if you hire someone to write it for you) and takes you away from the other pressing tasks that need to be done or that you would rather be doing.
What if I told you there was an easy way to create blog posts? And not only an easy way but also an inexpensive way?
Well, there is and I'm excited to share it with you!
It's known as done for you content, also referred to as private label rights or PLR content. This simply means you are purchasing content that has already been created and you're buying the rights to it so you can use it on your blog, social media, etc.
And now you can get your hands on a massive package of done for you content for direct sellers! This package comes with 80 blog post articles! And they were created specifically with the direct sales consultant in mind.
You can check them out here: LINK HERE
Here's an excerpt from one of the blog post articles:
—
Capitalize on Your Direct Sales Journey
When it comes to promoting your business, it is very beneficial for you to share your journey – no matter where you happen to be in that journey. Sharing your journey with your prospects can help people relate to you and feel like they can do what you have done as well.
Think about it…what are some of your favorite success stories? They are likely the ones from people who had the same kinds of goals or struggles that you had. The ones where people were able to overcome those struggles to achieve their goals.
We love these types of stories because they enable us to put ourselves into the story and imagine how it will feel when we achieve that type of success. This goes for product testimonials and business testimonials. We all root for the people who are like us in some way. We want to see them succeed because they give us hope that we can too. …
—
Again, that was just an excerpt of ONE of the 80 blog post articles! There's too many to list out all the titles, so head on over and check out the package for yourself: LINK HERE
Your Sign Off
P.S. You could also break up some of the blog post articles into social media content posts too!
Email #2: 
Subject: The Simple Way to Market Your Direct Sales Biz
BODY:
Hey there direct seller!
If there's one thing we know about direct sales consultants and network marketers, it's that they're always busy. There's leads to follow up with, your downline team to train, in-home party demonstrations to put on… the list goes on, but you get the point.
In other words, it doesn't leave much time to work on one of the most important parts of a direct sales business – marketing it. And one of the easiest ways to market your biz is with content like blog posts or social media snippets.
So, how do you find the time to fit this important piece in too?
Simple!
Private Label Rights content. Also known as done for you content or PLR rights content. If you're not familiar with this type of content, it's simply content you purchase from a provider and you're buying the rights to it. You can use it as is or tweak and edit to fit your needs.
And I have the perfect resource for you, the busy direct sales consultant…
==> LINK HERE
It's a massive package of 80 direct sales blog post articles. The best thing is that you could even break some of these articles up into several social media blurbs to share on your social platforms.
Whatever works for you!
Here's a small sample of article titles you'll find in this PLR package:
· 10 Creative Ways to Follow Up with Customers
· 5 Ways to Calm Down Before an Opportunity Meeting
· The WAHM Life: 5 Quiet Time Activities for your Kids
· Awesome Party Theme Ideas
· Building Successful Relationships
That's only 5 of the 80 direct sales blog article titles. There's too many to list them all.
So, what are you waiting for? Grab this massive package of 80 done for you blog articles today: LINK HERE
Sign Off
P.S. Remember, this is private label rights content so you can edit and tweak to fit your needs!
Social Blurbs:  
Massive resource of done for you direct sales blog posts! You'll get access to 80 blog posts you can use for your direct sales business! LINK HERE
Use coupon code BLOG30 to save $30!
As a busy direct sales consultant, coming up with content for your blog shouldn't be time consuming, hard, or expensive! That's why this massive package of 80 done for you blog posts was created. Grab it and have instant content! LINK HERE
Use coupon code BLOG30 to save $30!
If you're a direct sales consultant or network marketer, this is one tool you'll want to have in your toolbox. Check it out here: LINK HERE
Use coupon code BLOG30 to save $30!