Direct Sales Training With Private Label Rights!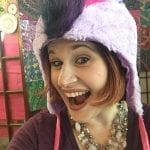 Lady Rayven Monique here with my newest package of direct sales training with PLR rights – Errand Marketing Your Direct Sales Biz – Training Kit.
I'd love your partnership in sharing this offer with others! Yes, this product is free to your customers, but they will be added to our system with you attached as their affiliate PLUS there is a One Time Offer product on the back end. All digital products they buy: 50% Commission 
Your Affiliate Link: https://promotingdirectsales.com/members/aff/go/USERNAME?i=120
Replace USERNAME with your username.
(Not an affiliate yet? Sign up here: PromotingDirectSales PLR Affiliate Program)
First Offer Training Kit For $27!
LAUNCH ONLY
Regular Price For This Package is $67
Have users use coupon
ERRAND
For $40 Off, Making Package Just $27!
One-Time-Only Offer – Promo Kit For $17!
(coupon code automatically applied for one time offer at checkout)
Errand Marketing Training Kit Includes:
Errand Marketing: Promote Your Direct Sales Business On-the-Go Video Slides (22-slide PPT)
Errand Marketing: Promote Your Direct Sales Business On-the-Go Complete Training Video Script (6,540 words in WORD and PDF)
3 Full Color Worksheets (PDF)
3 Black and White Worksheets (PDF)
3 Simplified Black and White Worksheets (WORD)
Errand Marketing Full Color Full Page Title Graphic (JPG)
Errand Marketing Binder Graphic (JPG)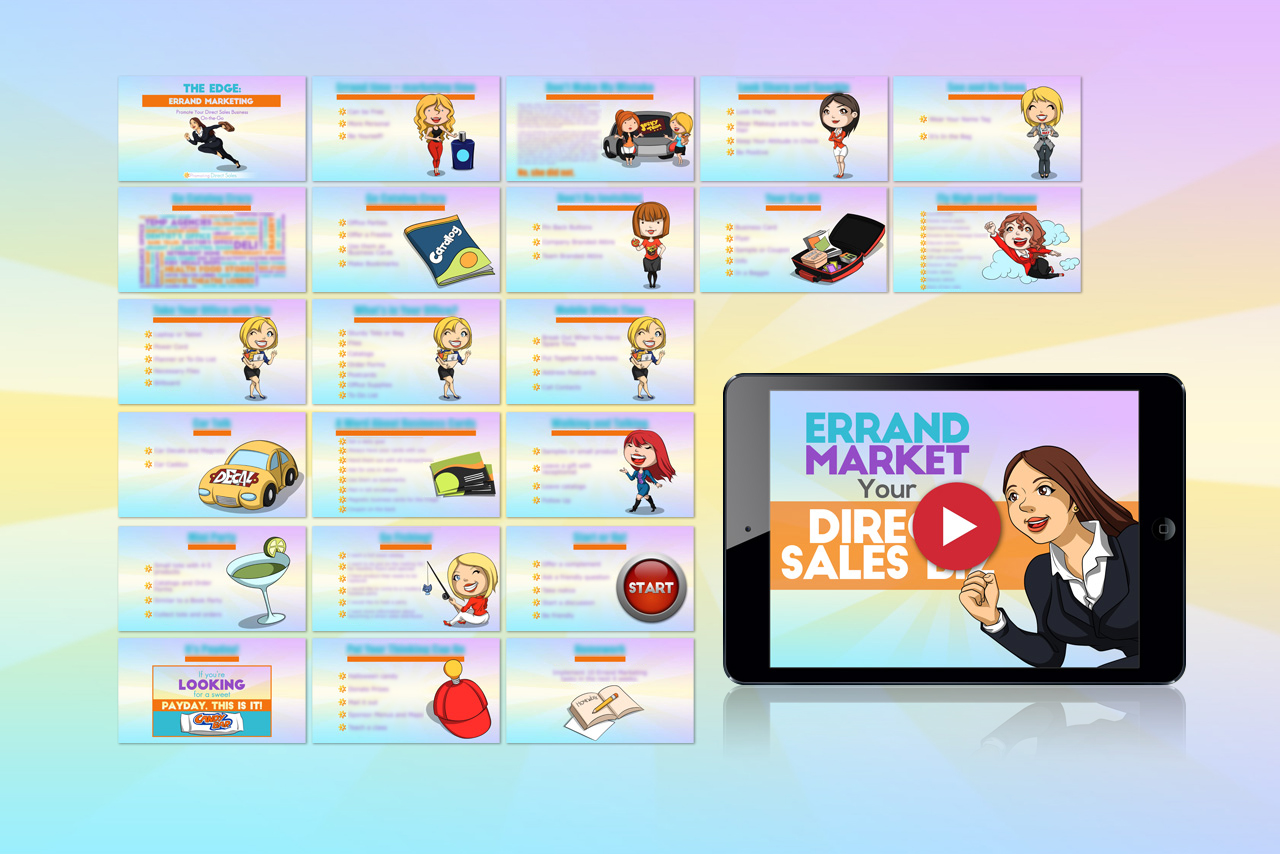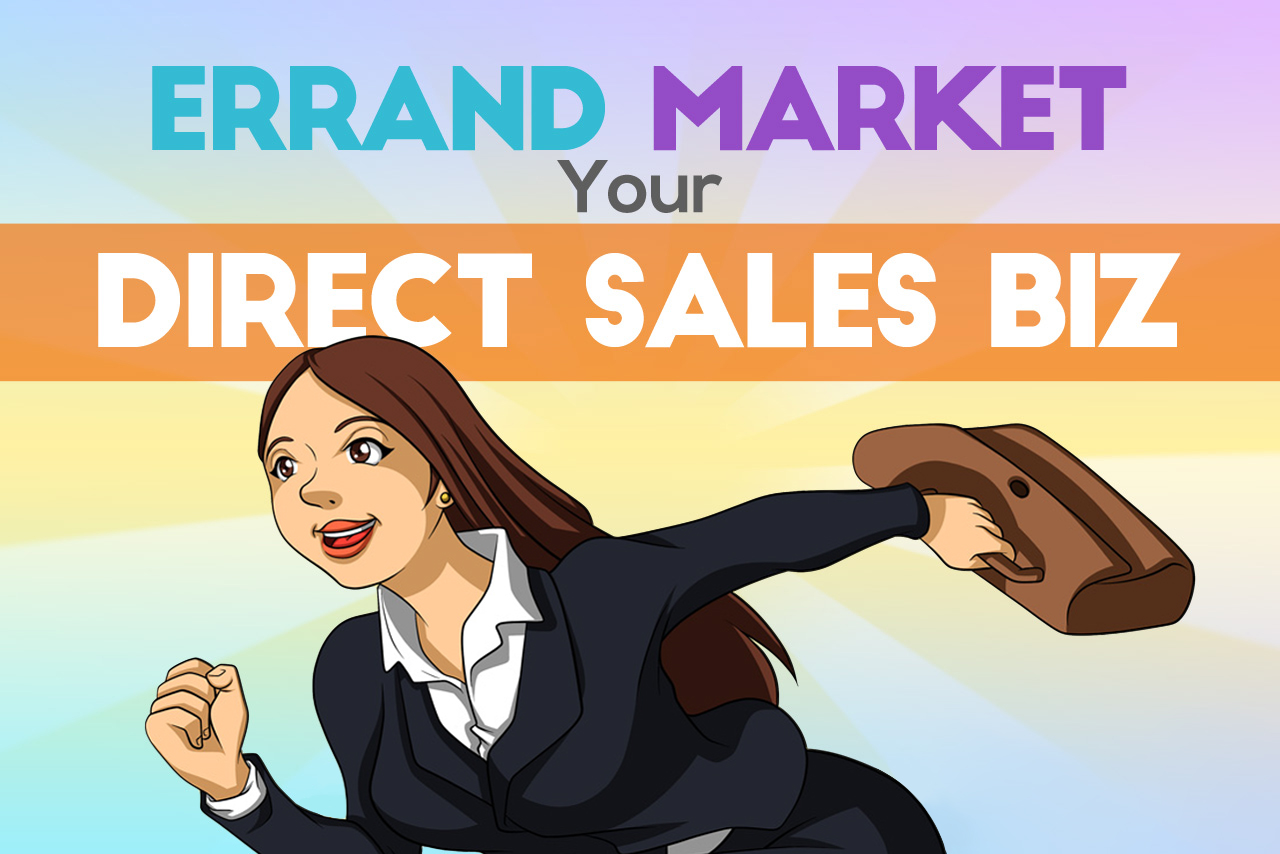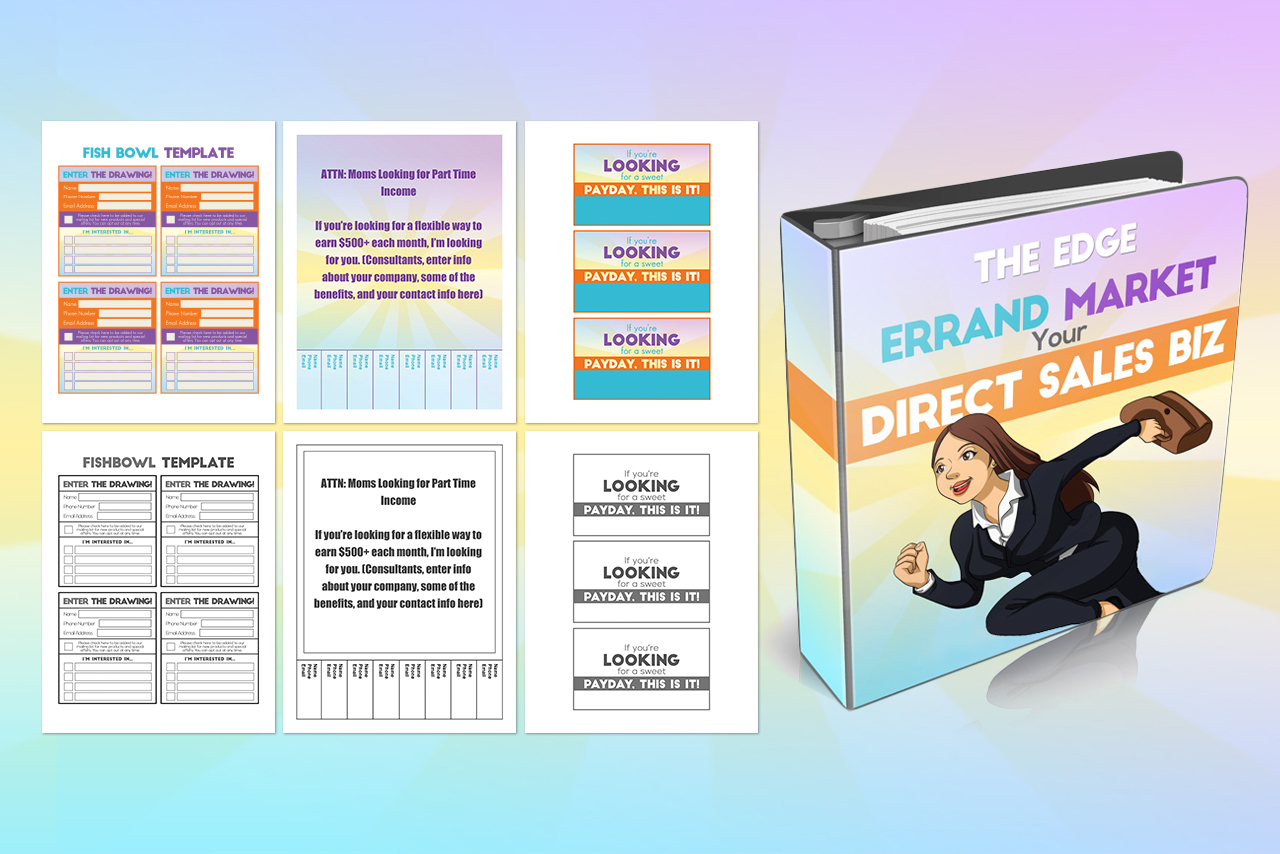 Ideas on How to Use This Package:
All PromotingDirectSales PLR digital products come with Private Label Rights, allowing the buyers to reuse or resell the products in any of the following ways:
Personal Use – implementing the trainings and worksheets into your own direct sales business
Team Use – present the materials to your direct sales team to grow their businesses
Coaching Use – use the materials while coaching 1:1 with network marketers from your company or from others
Resell Use – market the materials to others in direct sales and network marketing and keep 100% of the profits
Altered Use – change the materials and use them in alternate niche markets, such as etsy, KDP, journals and low content, etc
Customers have full permission to alter and change any PromotingDirectSales PLR product in any way desired, adding in information for specific companies, teams, logos, etc.
What can't they do with PromotingDirectSales PLR products? They can't freely distribute the materials, and  cannot resell the reseller's rights (meaning, they can't tell someone buying the product that THEY may resell it)