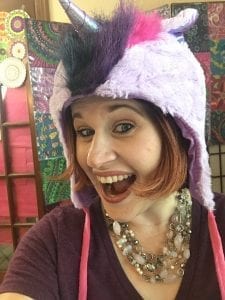 Rayven Monique here with my newest package of Team Challenge Worksheets.
I'd love your partnership in sharing this offer with others!
50% Commission 
Your Affiliate Link:
https://promotingdirectsales.com/members/aff/go/USERNAME?i=111
Replace USERNAME with your username.
(Not an affiliate yet? Apply to our program here: https://promotingdirectsales.com/affiliate-tools)
Templates For Only $5!
Regular Price For Package is $11
Have Your Users Use Coupon Code
TEAM6
For $6 Off, Making Package $5
This package contains templates for users to print themselves.
Email Swipes:
Email #1: 
Subject: Extra! Extra! Read all about it! (For Direct Sales Team Leaders)
BODY:
Ok, team leaders now that I have your attention let's get serious for a minute. Your team will feed off your energy when it comes to recruiting and building their team.
Obviously, it's a win/win situation for you and them if they're excited about recruiting and bringing on new people. So why not have some fun with it?
And thanks to this package of Team Challenge worksheets you can!
Check them out here: LINK HERE
Hand them out to your team and encourage them to work each one. (I'd recommend picking one and focusing on that for a week – or however long you choose to give them – before moving on to a new sheet).
But take it a step further and work it with them. What they're doing, you do too. And then you could hold a virtual team meeting and everyone talk about their experience of that week's challenge task(s).
The four worksheets you'll get access to are
·24 in 24 – it's all about talking to 24 new people… in 24 hours!
·Conquer Your Comfort Zone – a list of tasks for your team (and you) to work on during the week
· Full Speed Facebook – a list of different tasks to do on Facebook
· Talk to Three & Then Tell Me – a challenge to talk to 3 new people every day for a week
So, what are you waiting for? Grab these worksheets and get your team (and you) motivated and excited to start recruiting.
LINK HERE
Sign Off
P.S. These worksheets are the perfect way to have a fun challenge with your team. It'll help lighten the mood when it comes to recruiting.
==> LINK HERE
Social Blurbs:  
Are you a direct sales team leader? Looking for a unique and fun way to get your team motivated? If so, check these worksheets out: LINK HERE
Use coupon code TEAM6 to save $6!
Need to get your downline pumped up and excited to recruit new team members? Here's a package of four fun worksheets you can use with them. LINK HERE
Use coupon code TEAM6 to save $6!
Your challenge, as a team leader, if you choose to accept it… motivate and excite your team members about recruiting and building their team. Pick up this pack of team challenge worksheets and have fun getting everyone on board! LINK HERE
Use coupon code TEAM6 to save $6!