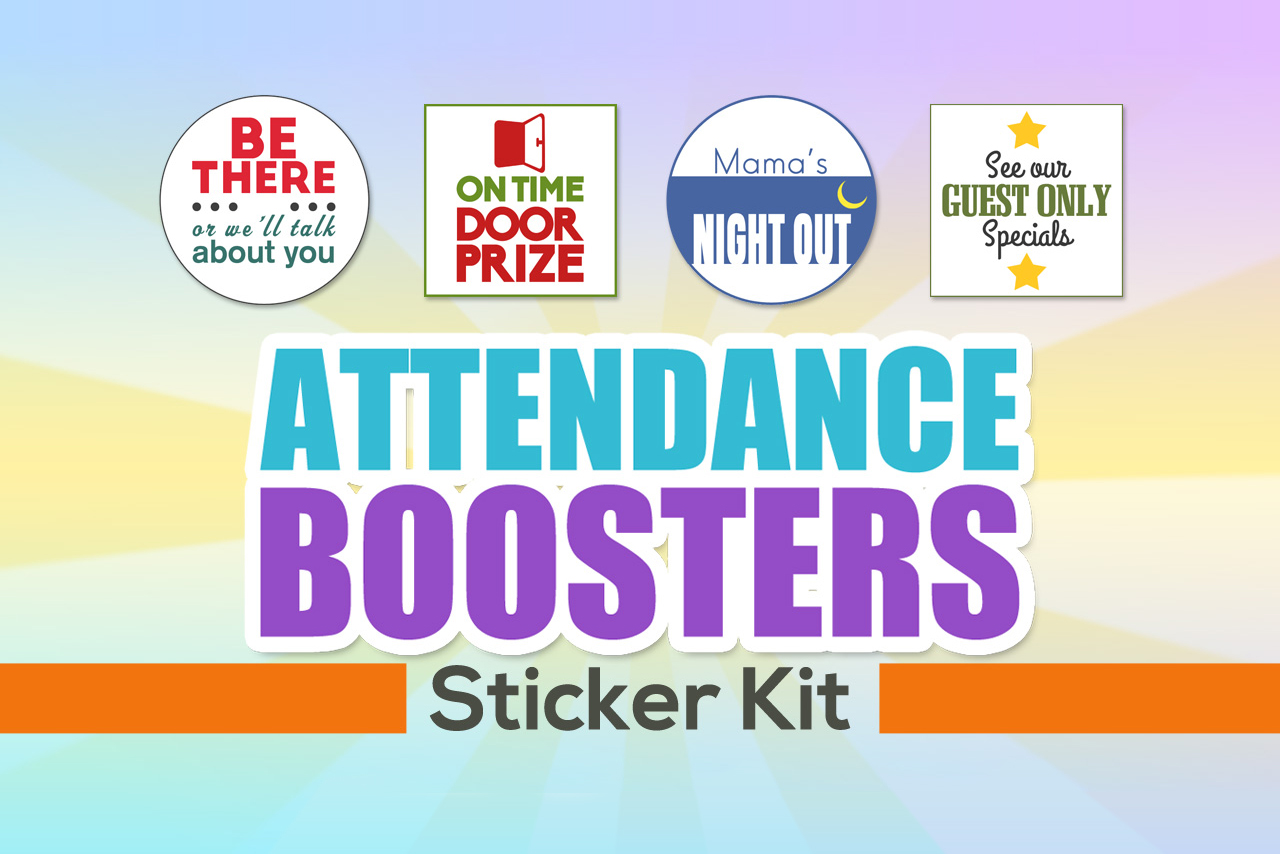 Create the perfect kits for direct sellers looking to boost attendance for their home parties with this sticker kit. Print stickers for  catalogs, invitations, flyers, and hostess coaching packets right from the comfort of your computer – on demand! No more ordering stickers and running out at the last minute. Have the digital files on hand to print as you need them.
You will get a total of 100 digital sticker files in Word format, specially designed to work with the following Avery labels:
Round – Avery #5293, 24 per sheet  
Print to the Edge Square – Avery #22805, 24 per sheet
Simply insert an Avery label into your printer and print like you would normally print address labels. Print them in color or black and white – your choice. Easy-peasy!
Each sticker design has a whole page of stickers for the one design, in both round and square formats. Additionally, there are variety pages with one of each design on it.
Usage Ideas:
PromotingDirectSales PLR Products are not limited to those interested in building a network marketing team. Low content creators, Etsy sellers, and coaches are welcome as well! If you market TO direct sellers or network marketers in any way, these materials can be altered and reworked to meet your needs.
Print off the stickers and sell retail on etsy
Sell the digital files for users to print themselves
The sky is the limit!
Attendance Booster Sticker Kit Includes:
(24) Round – Attendance Boosters – Individual Stickers (WORD)
(1) Round – Attendance Boosters – Variety Page (WORD)
(24) Square – Attendance Boosters – Individual Stickers (WORD)
(1) Square – Attendance Boosters – Variety Page (WORD)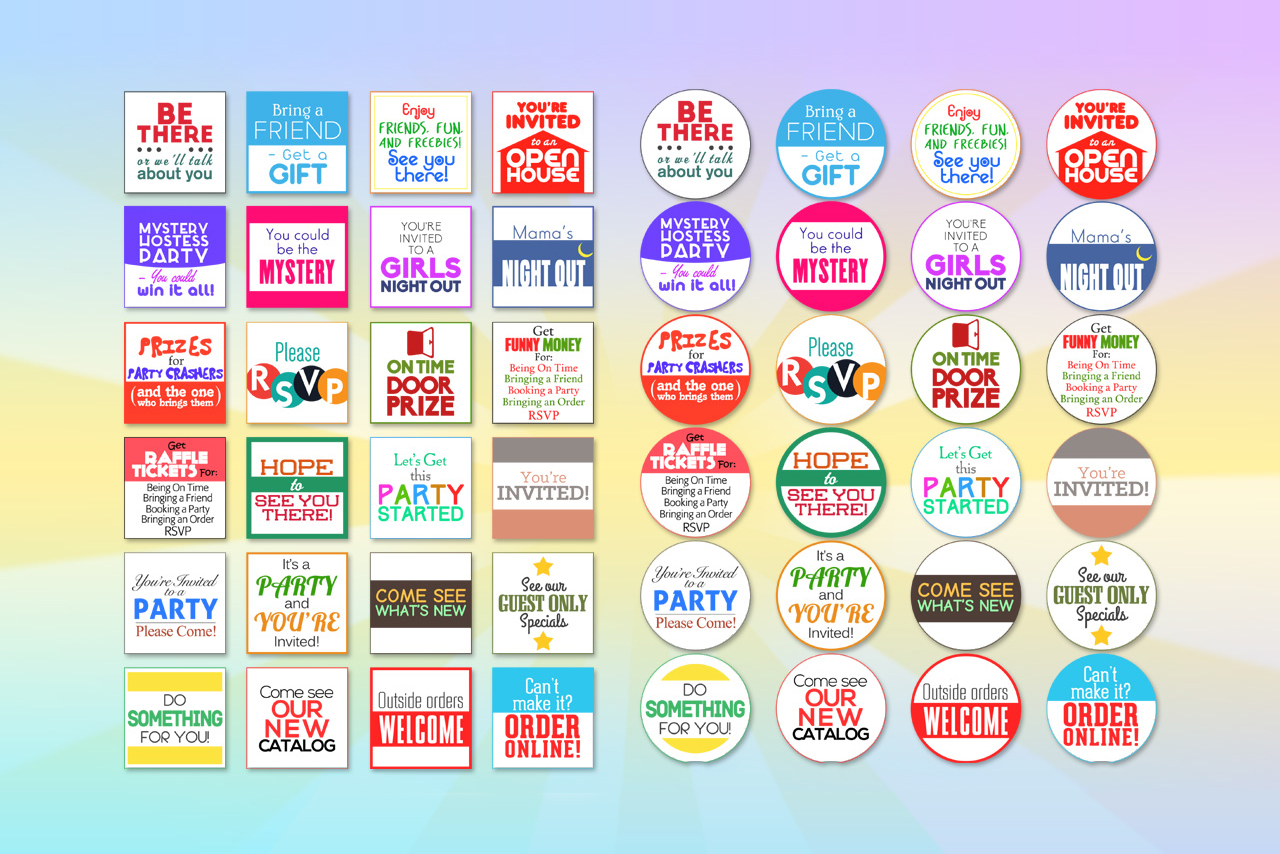 Stickers Include:
Be there or we'll talk about you
Bring a friend, get a gift
Enjoy friends, fun and freebies! See you there.
You're invited to an open house.
Mystery hostess party – you could win it all!
You could be the mystery
You're invited to a girls night out
Mama's night out
Prizes for party crashers (and the one who brings them)
Please RSVP
On time door prize
Get Funny Money
Get Raffle Tickets
Hope to see you there
Let's get this party started
You're invited
You're invited to a party – please come
It's a party and you're invited
Come see what's new
See our guests only specials
Do something for you!
Come see our new catalog
Outside orders welcome
Can't make it? Order online
Details:
Digital. You print and access on your computer. Nothing is physically mailed to you.
PDF format
One-time purchase. Instant access. Login after purchase here.
Get the complete bundle NOW for the unbelievable price of just $37!

Promoting Direct Sales PLR License Terms:
All PromotingDirectSales PLR digital products come with Private Label Rights, allowing the buyers to reuse or resell the products in any of the following ways:
Personal Use – implementing the trainings and worksheets into your own direct sales business
Team Use – present the materials to your direct sales team to grow their businesses
Coaching Use – use the materials while coaching 1:1 with network marketers from your company or from others
Resell Use – market the materials to others in direct sales and network marketing and keep 100% of the profits
Altered Use – change the materials and use them in alternate niche markets, such as etsy, KDP, journals and low content, etc
You have full permission to alter and change any PromotingDirectSales PLR product in any way you desire, adding in information for specific companies, teams, logos, etc.
What can't you do with PromotingDirectSales PLR products? You can't freely distribute the materials, and you cannot resell the reseller's rights (meaning, you can't tell someone buying YOUR product that THEY may resell it).