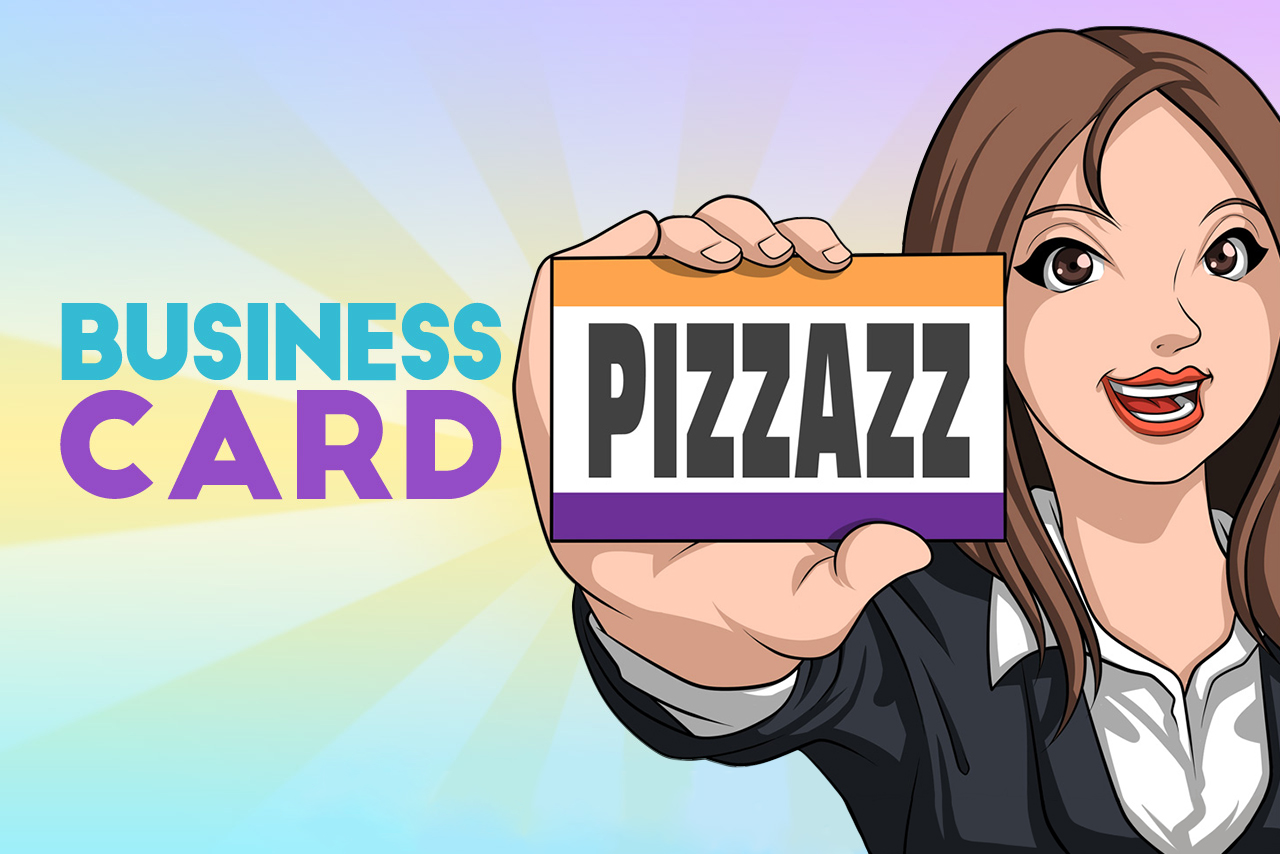 Business Card Pizzazz Training Kit
What's the quickest way a direct sales consultant can bring awareness to who they are and what business they're representing? Why, with a business card of course!
But if you've seen one, you've seen 'em all… Or at least that's what you think.
Sure, direct sales companies have rules about how/what a business card can say and look like.  And that's where Business Card Pizzazz  Training Kit comes into play! Teach direct sellers how to stand out and be memorable with this complete training kit.
Training focuses on:
Design Ideas for Business Cards
Biz Cards That Make Money
Where to Get Cards Printed
Polishing an Elevator Speech
Networking Do's and Don'ts
Places to Leave a Card
Party Games with Business Cards
And What To Do With Cards You Collect From Others
Usage Ideas:
PromotingDirectSales PLR Products are not limited to those interested in building a network marketing team. Low content creators, Etsy sellers, and coaches are welcome as well! If you market TO direct sellers or network marketers in any way, these materials can be altered and reworked to meet your needs.
Take the tips, create a workbook, and market the physical book on Etsy or Ebay
Use the worksheets to make a planner for KDP
Create a video how-to guide for each training topic
Repurpose into an email series
The sky is the limit!
Business Card Pizzazz Training Kit Includes:
Business Card Pizzazz Video Slides (22-slide PPT)
Business Card Pizzazz Complete Training Video Script (6,783 words in WORD and PDF)
3 Full Color Worksheets (PDF)
3 Black and White Worksheets (PDF)
3 Simplified Black and White Worksheets (WORD)
Business Card Pizzazz Full Color Full Page Title Graphic (JPG)
Business Card Pizzazz Binder Graphic (JPG)
Business Card Pizzazz 468×60 Banner Ad (JPG)
Business Card Pizzazz White Board Presentation Graphic (JPG)
Business Card Bulletin Board Holder Instructions Graphic (JPG)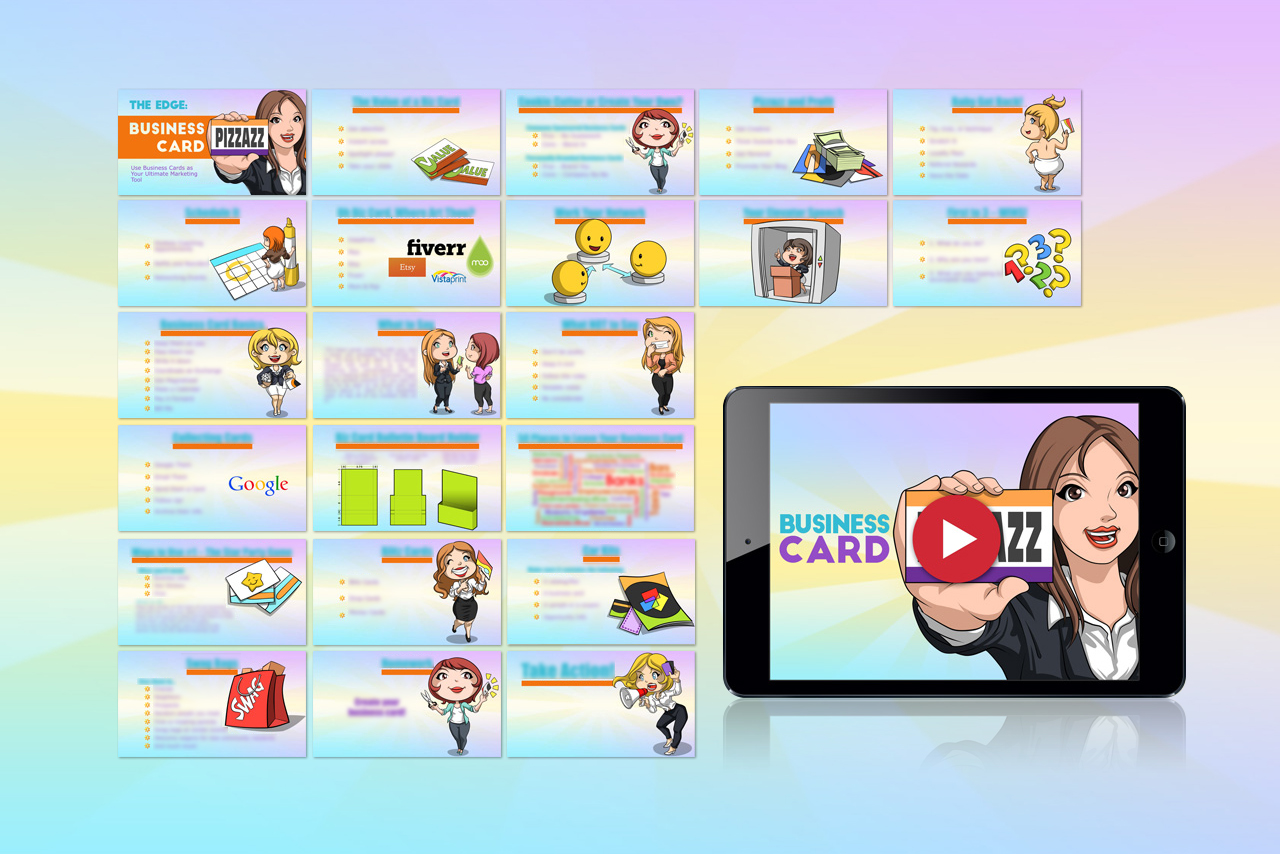 The complete Business Card Pizzazz was originally delivered as a video training. The entire word-for-word script is included (not pictured) along with a corresponding PowerPoint video slide.  This training can be used in video format, as a webinar, picked apart and presented as a series of blog posts, turned into individual videos, repurposed as a book/workbook/journal/guide, or added to other offerings. You may rebrand it, sell it, or gift it to your team members.
Teach Direct Sellers:
How to design business cards that stand out
The method of utilizing the backs of cards to make money
Creative outlets to get customized cards printed
What to do with their cards after they have them
The profitable ways to network
Where to leave their business cards
How to use their business cards at a party
And what to do with all those cards they collect from others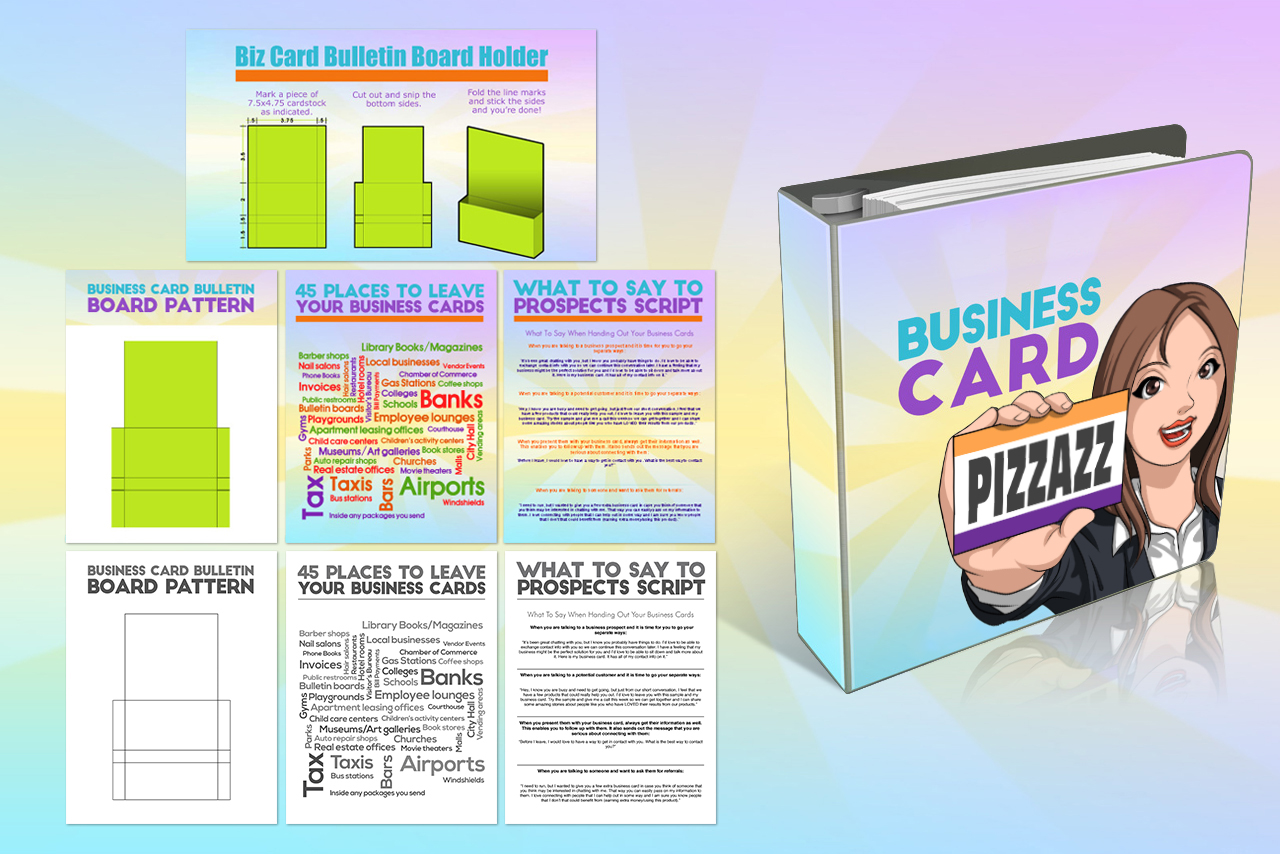 Business Card Pizzazz Training Kit comes with all the worksheets and graphics you need to start promoting, including:
Bulletin Board Holder Template
45 Places to Leave a Business Card Worksheet
What to Say to Prospects Script
Additionally, you'll get title graphics in both binder format, as well as full title page format, plus additional ancillary images.
Just $67!

Promoting Direct Sales PLR License Terms:
All PromotingDirectSales PLR digital products come with Private Label Rights, allowing the buyers to reuse or resell the products in any of the following ways:
Personal Use – implementing the trainings and worksheets into your own direct sales business
Team Use – present the materials to your direct sales team to grow their businesses
Coaching Use – use the materials while coaching 1:1 with network marketers from your company or from others
Resell Use – market the materials to others in direct sales and network marketing and keep 100% of the profits
Altered Use – change the materials and use them in alternate niche markets, such as etsy, KDP, journals and low content, etc
You have full permission to alter and change any PromotingDirectSales PLR product in any way you desire, adding in information for specific companies, teams, logos, etc.
What can't you do with PromotingDirectSales PLR products? You can't freely distribute the materials, and you cannot resell the reseller's rights (meaning, you can't tell someone buying YOUR product that THEY may resell it).