Mystery Hostess Parties Training Kit
Have you ever asked to host an in-home party? I'm sure the answer is yes. Unless you've lived under a rock everyone and their brother has been asked to host one 😉
And if you politely declined the invitation, you aren't alone. People often feel too much pressure to host one… and that's ok!
But this can be challenging for a direct sales consultant. For her, there are so many benefits of an in-home party where people can see (and sample, if applicable) the product. But how do you convince someone to host a party if they don't want to?
Why, schedule a Mystery Hostess Party of course!
Not sure what that is or how to go about it? We've got you covered with our Mystery Hostess Parties Training Kit!
Usage Ideas:
PromotingDirectSales PLR Products are not limited to those interested in building a network marketing team. Low content creators, Etsy sellers, and coaches are welcome as well! If you market TO direct sellers or network marketers in any way, these materials can be altered and reworked to meet your needs.
Expand invitations and postcards and sell a printable's kit
Alter the home party idea to fit a different niche market
Add the templates to another product
Repurpose the graphics into other planners
The sky is the limit!
Mystery Hostess Party Training Kit Includes
Mystery Hostess Party Video Slides (19-slide PPT)
Mystery Hostess Party Complete Training Video Script (4,225 words in WORD and PDF)
Printable Guest Invitation Postcard (WORD)
Printable Guest Thank You Postcard (WORD)
Mystery Hostess Party Full Color Full Page Title Graphic (JPG)
Mystery Hostess Party Binder Graphic (JPG)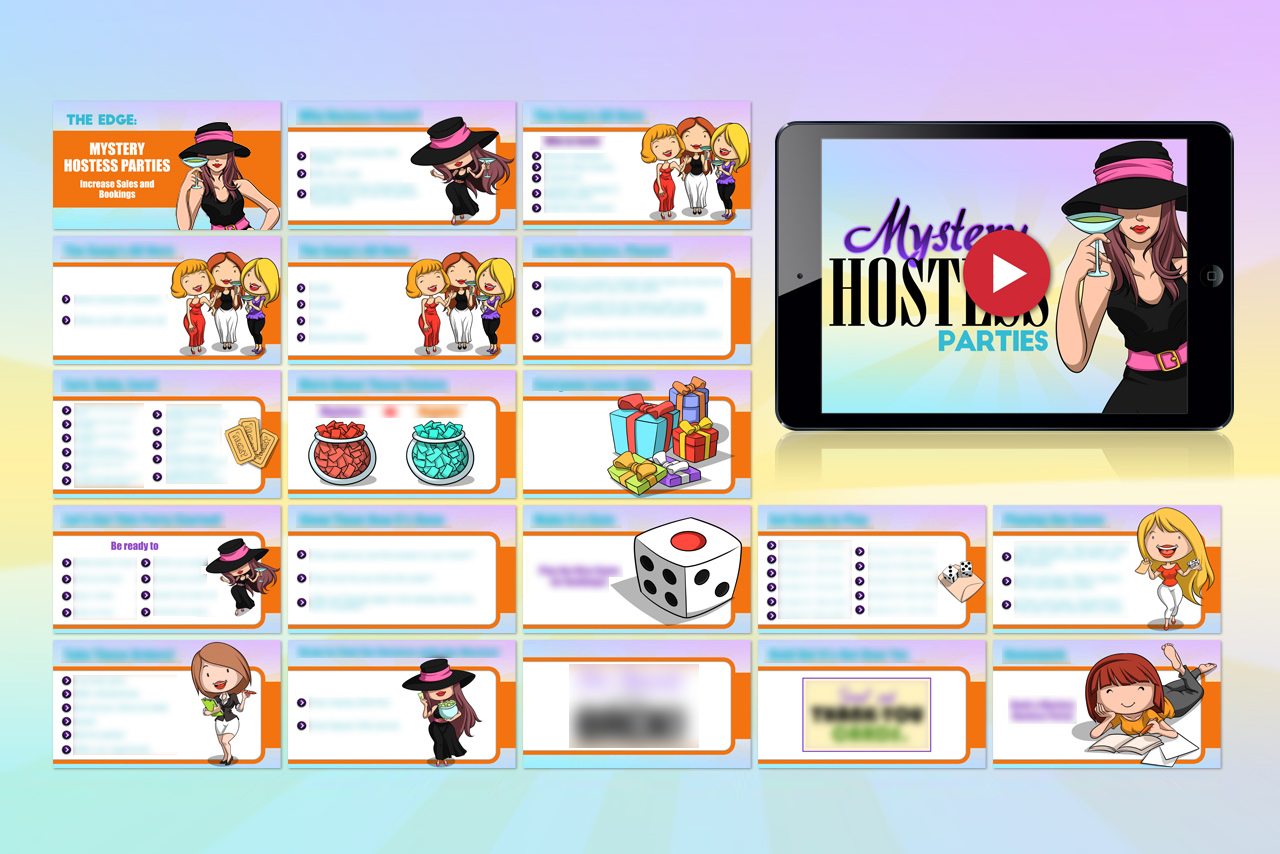 CLICK HERE


Just $67!
CLICK HERE