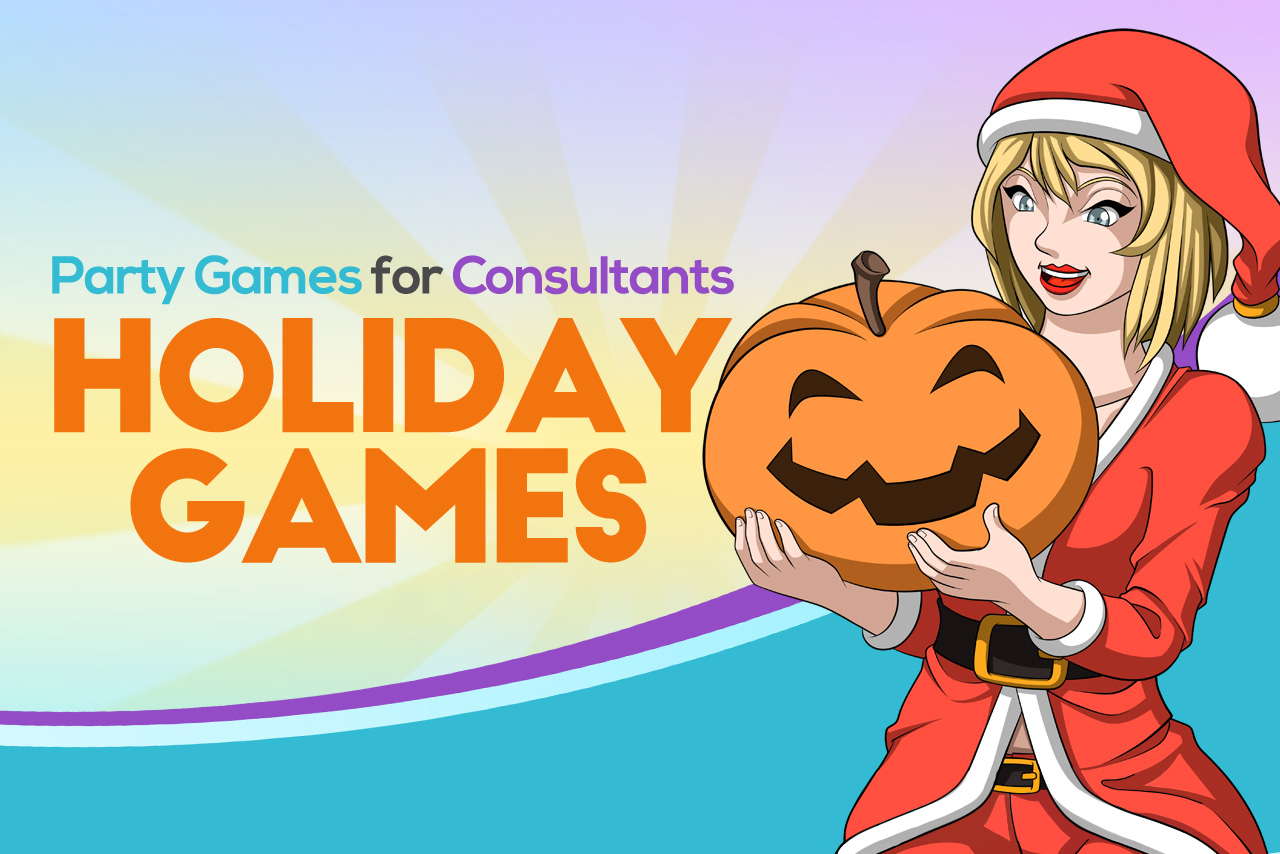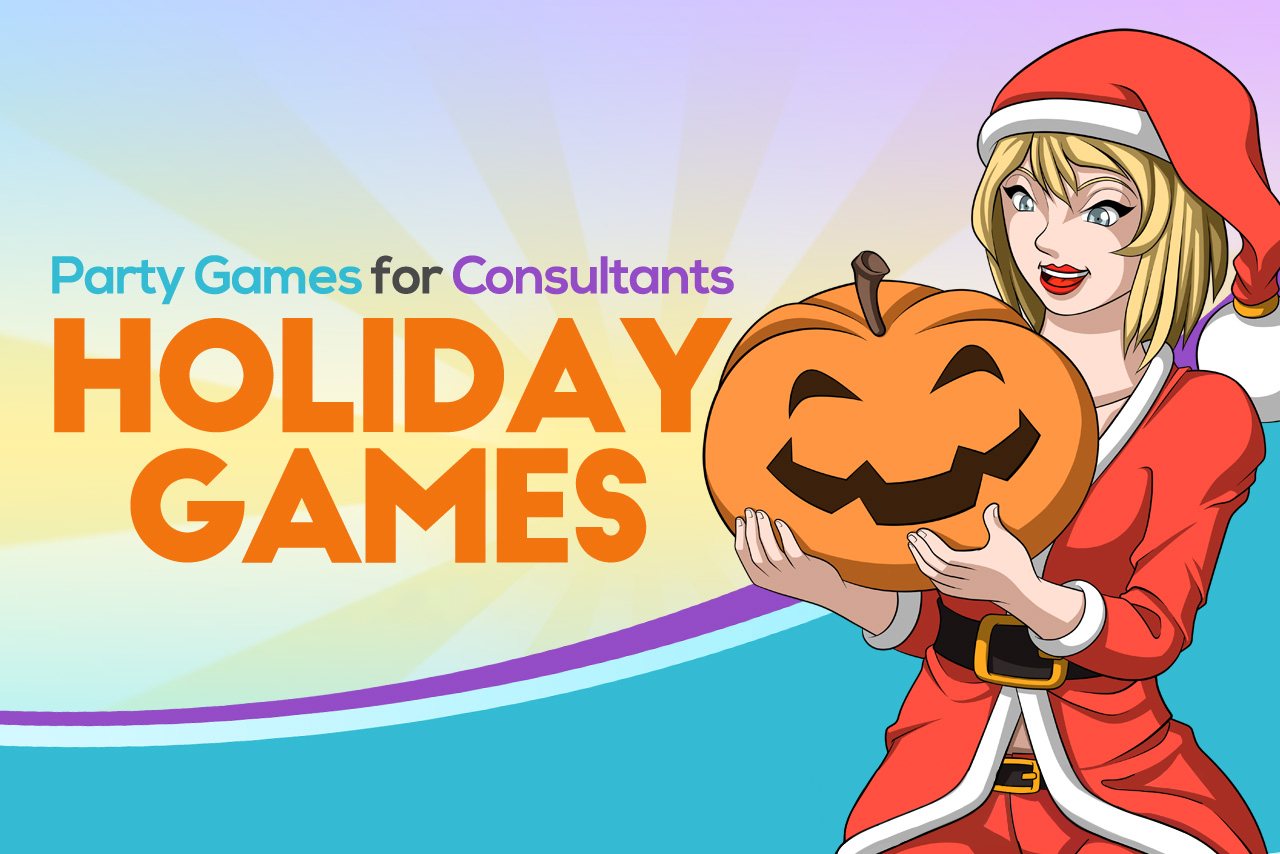 Party Games for Consultants
Part 11 – Holiday Games
What's the best thing that a home party demonstrator can do to boost her party sales? Why, entertain her guests of course!
And how do you do that??!!
Well, aside from learning to juggle flaming pineapples and having your pet hamster sing the Blues, the most logical entertainment option is to play fun party games!
The only problem? All the ones you find online seem to be created for children's birthday parties or bridal showers. And the ones you've gone through the trouble adapting to direct sales are getting kinda stale.
Never fear! We've got you covered with this fantastic set of Party Games for Consultants.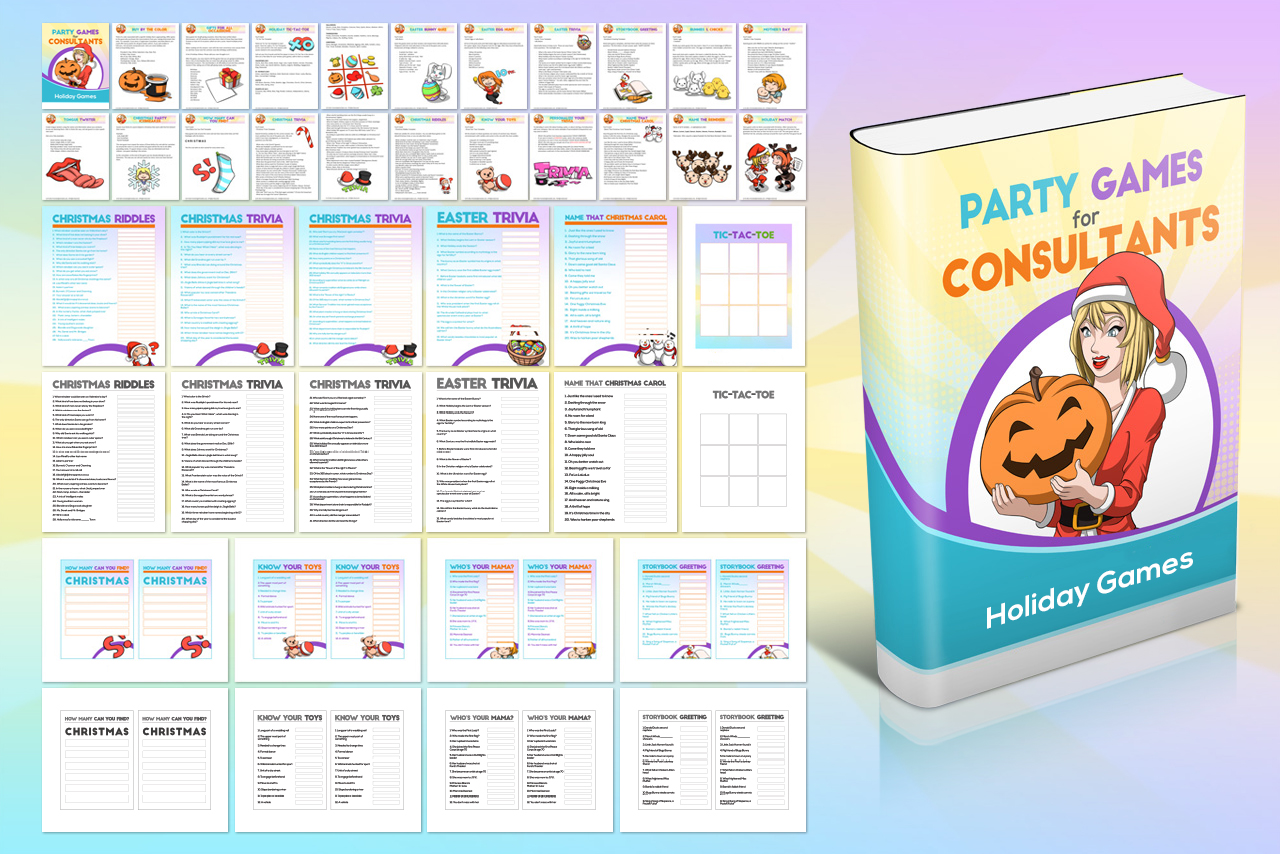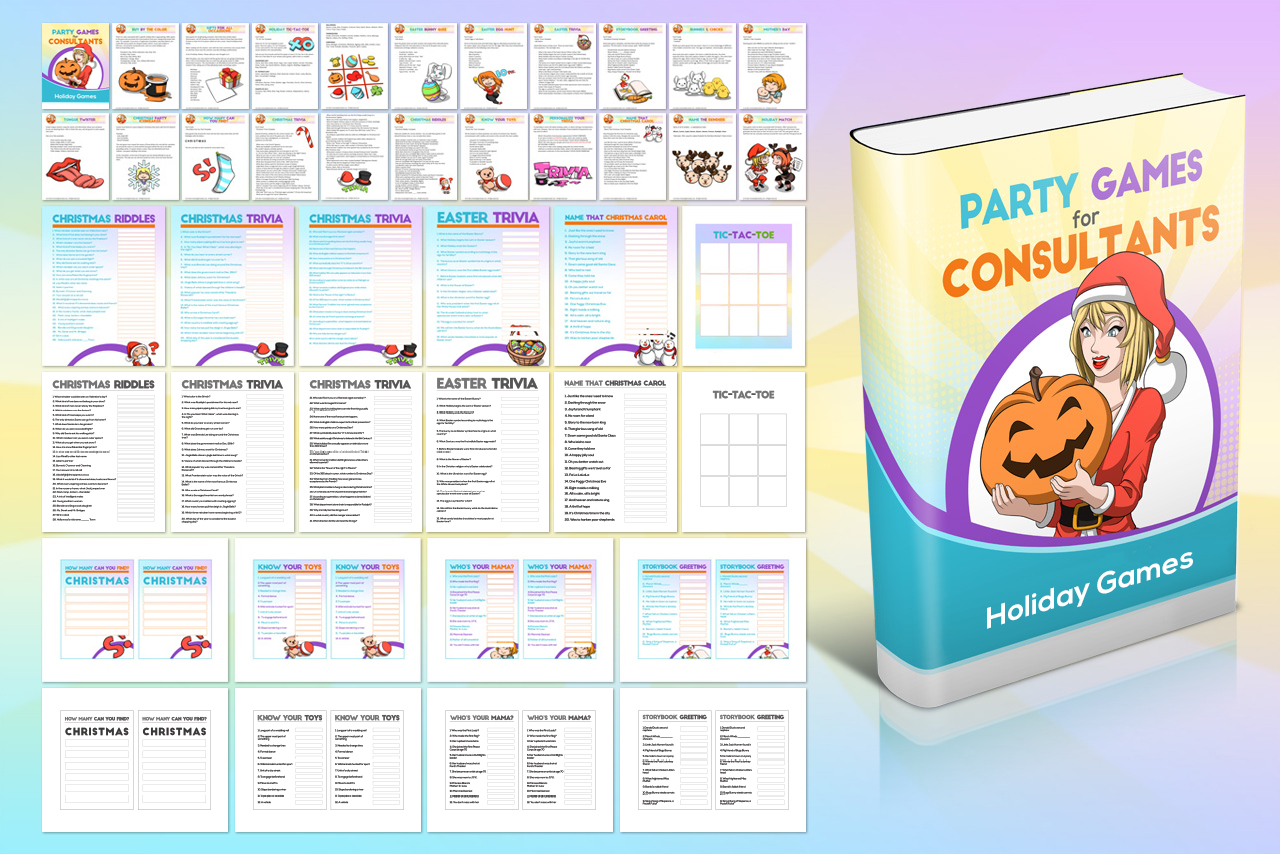 Part 11 – Holiday Games Includes:
21 games you can choose from to play at your next party
10 templates to add pizzazz to your games (and your shows!)
Details
Digital. You print and access on your computer. Nothing is physically mailed to you.
PDF format
One-time purchase. Instant access. Login after purchase here.
60-day money back guarantee
Just$27!!