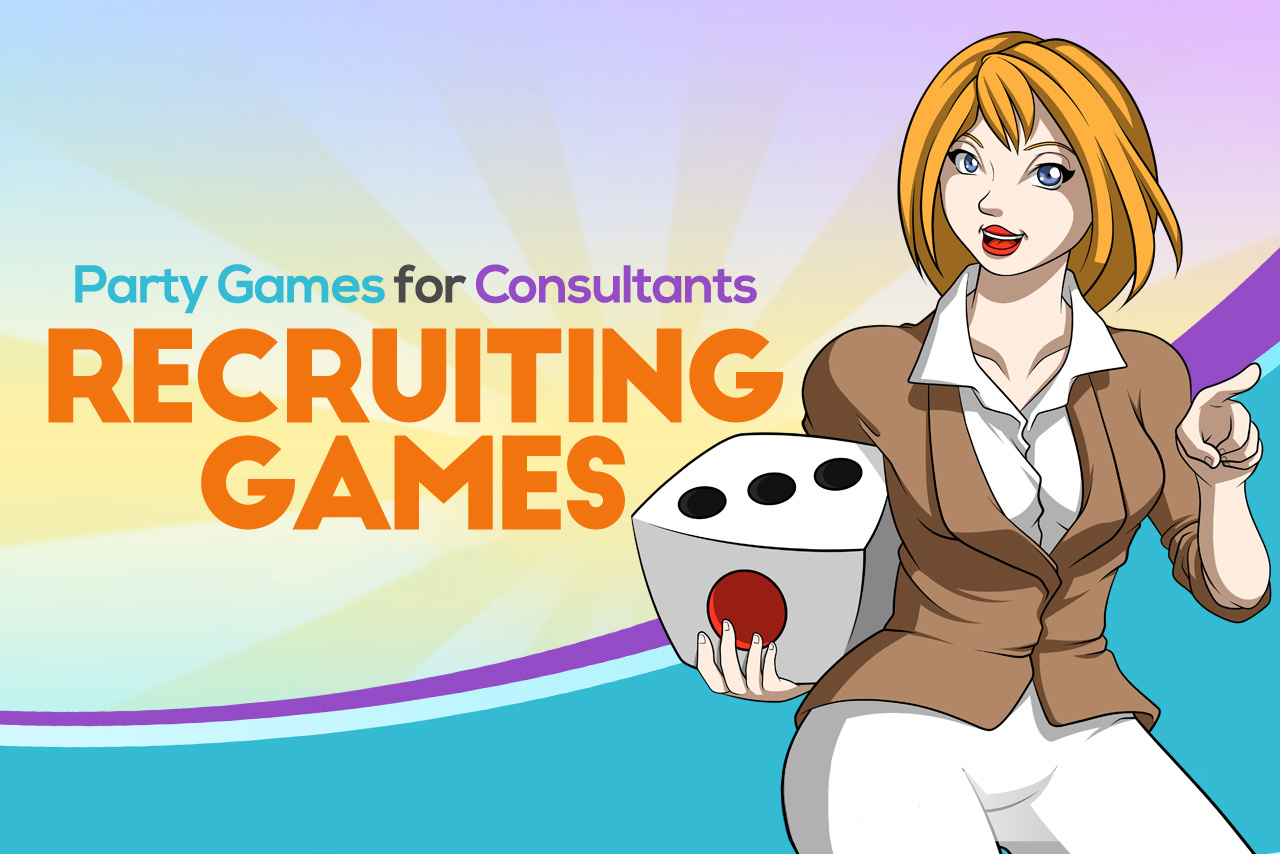 Party Games for Consultants
Recruiting Games
What's the best thing that a home party demonstrator can do to boost her party sales? Why, entertain her guests of course! And how do you do that??!!
Well, aside from learning to juggle flaming pineapples and having your pet hamster sing the Blues, the most logical entertainment option is to play fun party games!
The only problem? All the ones you find online seem to be created for children's birthday parties or bridal showers. And the ones you've gone through the trouble adapting to direct sales are getting kinda stale.  Never fear! We've got you covered with this fantastic set of Party Games for Consultants.
Usage Ideas:
PromotingDirectSales PLR Products are not limited to those interested in building a network marketing team. Low content creators, Etsy sellers, and coaches are welcome as well! If you market TO direct sellers or network marketers in any way, these materials can be altered and reworked to meet your needs.
Expand on the games and create a workbook
Alter the games to fit a different niche market
Add the templates to another product
Repurpose the graphics into other planners
The sky is the limit!
Party Games for Consultants – Recruiting Games Includes:
Recruiting Games Guide (1,760 words in WORD and PDF -10 games total)
Recruiting Games Full-Color Cover Image (jpg)
10 Recruiting Games Guide Header Images (JPG)
10 Recruiting Games Guide Accent Images (JPG)
Check It Out Worksheet – Full Color (PDF)
Check It Out Worksheet – Simplified Black & White (PDF & WORD)
Funny Money $50 Template – Full Color (PDF)
Funny Money $50 Template – Simplified Black & White (PDF & WORD)
Funny Money $100 Template – Full Color (PDF)
Funny Money $100 Template – Simplified Black & White (PDF & WORD)
Recruiting Games Book Graphic (jpg)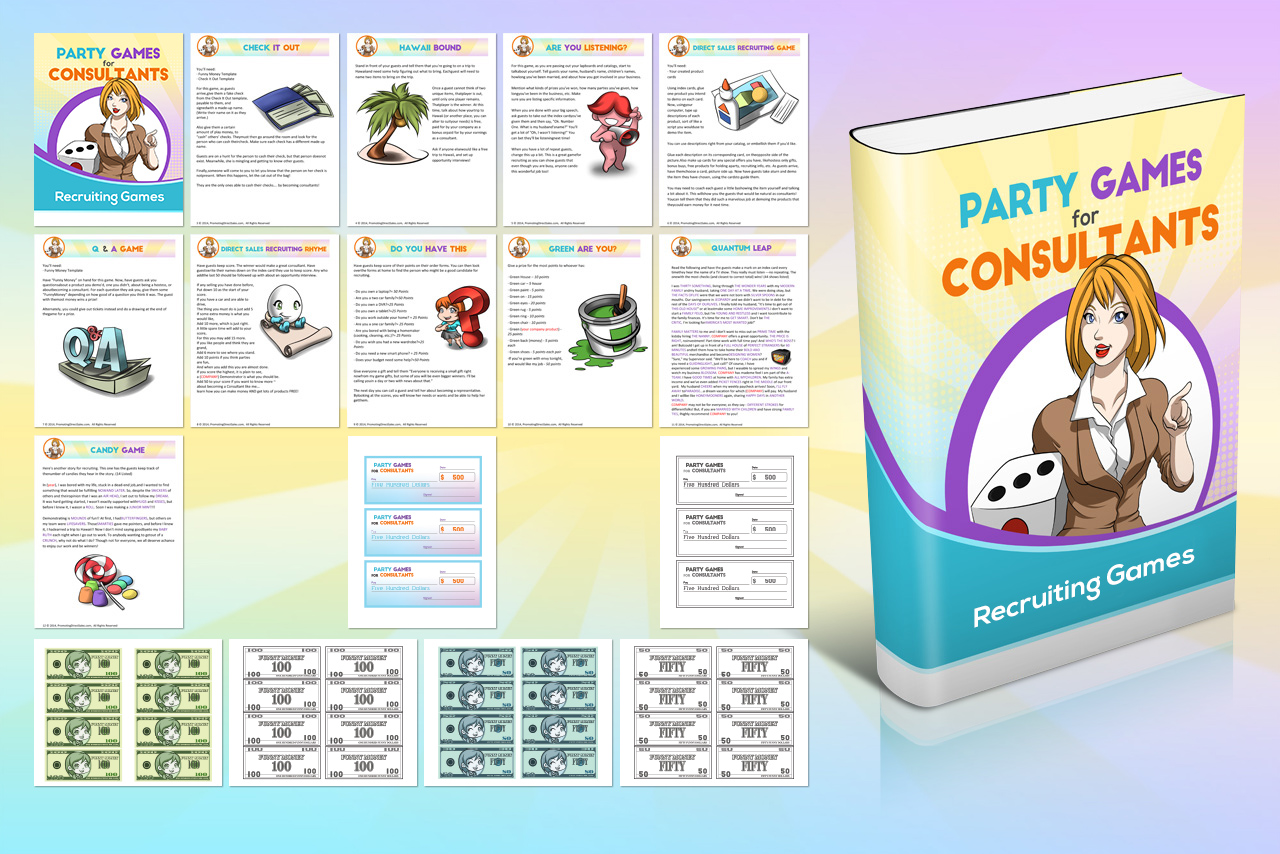 Promoting Direct Sales PLR License Terms:
All PromotingDirectSales PLR digital products come with Private Label Rights, allowing the buyers to reuse or resell the products in any of the following ways:
Personal Use – implementing the trainings and worksheets into your own direct sales business
Team Use – present the materials to your direct sales team to grow their businesses
Coaching Use – use the materials while coaching 1:1 with network marketers from your company or from others
Resell Use – market the materials to others in direct sales and network marketing and keep 100% of the profits
Altered Use – change the materials and use them in alternate niche markets, such as etsy, KDP, journals and low content, etc
You have full permission to alter and change any PromotingDirectSales PLR product in any way you desire, adding in information for specific companies, teams, logos, etc.
What can't you do with PromotingDirectSales PLR products? You can't freely distribute the materials, and you cannot resell the reseller's rights (meaning, you can't tell someone buying YOUR product that THEY may resell it).