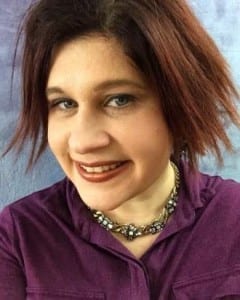 You've found it! My Super Secret Stash of Success – these are the people, books, websites, and resources I personally use/have used to run my business online.
Remember, my goal is YOUR success!
Starting a Blog
Mom Webs – This is my webhost provider. PromotingDirectSales.com is a WordPress.org website, which means it uses the free WP platform, but you get your own domain name and hosting.  This is the one you want (you do not want the free version of WordPress). CLICK HERE for Mom Webs
Mom Webs is run by moms, for moms (and other people).  I've used them for over a year, and what I like best is that when I have a question, I get answered by a real live person! The support – actually, the whole experience – is one-on-one, and you get that personal connection, unlike one of the mega-hosts.
SBI Biz Xpress – This is a WordPress plugin that can help you learn how to create content based webpages, and will help you with things like keywords, and SEO.  Think of it as internet marketing training wheels. CLICK HERE for SBI Biz Express
Studio Press – This company creates "themes", which is basically the overall look and feel to your WordPress website. Find a style that you like, push a few buttons, and voila! Pretty! CLICK HERE for Studio Press
28 Days of WordPress – If you're new to WordPress, you'll want to check out this free 28 day email course ran by my friend Paul.  Anytime I have a question, he's my first line of defense. CLICK HERE for 28 Days of WordPress
---
Email List
aweber – If you are marketing online, you need an email management provider.  This is the company that handles your "list", or, as you may have heard it called, your newsletter. If you get emails from me, chances are I am using aweber to send them.  Aweber is the industry standard. CLICK HERE for aWeber
---
Physical Mail
Send Out Cards – Whether you are following up with customers, hostesses, guests, prospects, or team members, one way to stand out from others in this digital world is by sending a physical card in the mail.  Send Out Cards is the tool I use.  And, big surprise, it's also a network marketing company! (Though most people use it as a tool and not a biz opp.)  You can even send gifts with Send Out Cards. CLICK HERE for SendOutCards
Vistaprint – For business cards, flyers, stamps, brochures, your one stop shop is VistaPrint. I will say that their prices are great for smaller quantities, but if you need like 5000+ of something, it is more cost effective to go to some of the less well known operations like GotPrint. CLICK HERE for VistaPrint
---
Books & Inspiration
The following books, reports, trainings, and videos have made the most difference in my life and my business.
The Secret – I used to think the "Power of Attraction" was just a bunch of New Age fru-fru nonsense…but then I realized that many leaders (not just in direct sales, but in all industries) practiced it.  So, I figured, what could it hurt to think positive?  And my life changed. I cannot even describe to you how much it has changed. If you haven't watched The Secret, you need to.  Now.  Amazon Prime members can watch free here: CLICK HERE for The Secret
Love or Above – I have taken this course, I bought one for my mom and my sister, and cannot recommend it enough.  Start living your live at the Love or Above frequency, and see your world change into your dream world.  CLICK HERE for Love or Above
Cashflow Quadrant – I love Robert Kiyosaki and all of his Rich Dad, Poor Dad books, but I especially love the practicality of the Cashflow Quadrant.  A must read for any entrepreneur.  CLICK HERE for the Cashflow Quadrant
Beach Money – Jordan Alder is a mover and shaker in the network marketing company Send Out Cards (check out SendOutCards here).  But it wasn't his first company.  I think he joined something ridiculous like 15 or 20 before he hit pay-dirt.  His passion was there, but something else was missing.  A true inspiration, this book is for everyone in direct sales and network marketing.  CLICK HERE for Beach Money
---
Coaching
She's the one you go to when you feel like you've exhausted all other avenues and you're looking for Direct Sales coaching that gets you QUICK results.
With her tough mama bear strategies + her FUN, FUNNY, EXCITING & Outrageously crazy energy infused coaching, she will take you from running like a chicken with it's head cut-off to creating a symmetry between your life and business.
So if you're ready to make 6 figures a year in your Direct Sales Business and have more quality time to spend with yourself, your partner and your kids, coaching with her is your answer.
CLICK HERE to join her FREE Booking Parties Success Course
Kelly is your gal if you're looking to create an online business – not a direct sales business.  Her SoloSmarts website and podcast is a great starting point for those looking to learn how to create a lasting online business.  This is great for those who look at Direct Sales as a side income stream, but not a primary income stream, and wish to diversify.  It's Internet Marketing 101.
---
Events I Attend
Beachpreneurs – Women online entrepreneurs (not direct sales or network marketing) on the beach. Enough said 🙂 CLICK HERE for Beachpreneurs
---
[spp_ica id="103″]